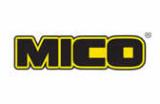 MICO
MICO is an American producer of hydraulically and mechanically applied brakes, brake systems and controls for these brakes. MICO is specialized in solutions for the OEM market. Mico had been integrated in the Wabco organization per 2017.
For an overview of the Mico program, please click the link below: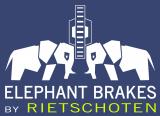 Elephant brakes by Rietschoten
Elephant brakes (former "Deutsche Van Rietschoten & Houwens") has a wide range of mechanical, pneumatic, hydraulic and spring-applied brakes.
Overview models: